Prof. Khaled M. Bali
University of California, San Diego, USA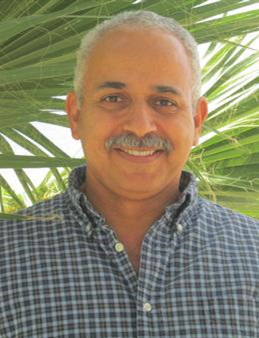 Biography: Dr. Khaled Bali is the Irrigation Water Management Specialist at the University of California Kearney Agricultural Research and Extension Center in Parlier, CA. He has been with UC Division of Agriculture and Natural Resources since 1992 and served in different capacities as irrigation and water management advisor in Imperial County (1992-2016), UCCE county director in Imperial County (2009-2016) and two years as interim director of the UC Desert Research and Extension Center in Holtville (2012-2013 and 2014-2015). He received his PhD in soil physics from UC Davis (1992), MS degree in irrigation and drainage from UC Davis (1987), and BS degree in soil and irrigation from the University of Jordan (1984). He is responsible for designing, implementing, and conducting educational and applied research programs in irrigation, drainage, water management, water quality, soil salinity, waste management, reuse of wastewater for irrigation and nonpoint source pollution control practices. He was a Fulbright Scholar at the University of Jordan (2006-07) and conducted research on reuse of wastewater for irrigation and constructed wetlands to treat wastewater.
Assoc. Prof. Sunil Herat
Griffith University, Australia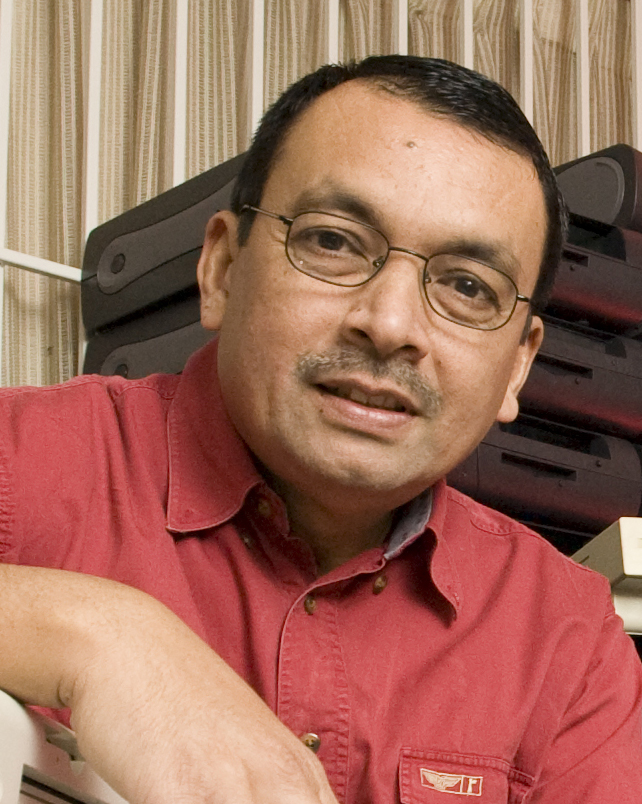 Biography: Sunil Herat is an Associate Professor in Waste Management and Circular Economy at Griffith University, Brisbane, Australia. He is the Program Director of the Master of Environmental Engineering and Pollution Control. He is a member of the Expert Subsidiary Group of Regional 3R and Circular Economy Forum of Asia and Pacific, managed by the United Nations Centre for Regional Development. A/Prof Herat has over 20 years' experience in waste management, particularly on issues and challenges related to developing economies. He is an expert on training programs in municipal solid waste management, hazardous waste management and cleaner production and eco-efficiency, and circular economy and has extensive experience in training waste management professionals within Australia and around the world. He has conducted training and capacity building programs in Vietnam, Indonesia, Singapore, India, Sri Lanka, Bhutan, Thailand, and Pacific Islands (Fiji). His latest training programs involve tackling marine pollution issues through plastic waste management and waste to energy for Indonesia's government officials. He is also actively engaged in the revision of environmental regulations in Vietnam.

A/Prof Herat has an active research interest in solid and hazardous waste management, especially in developing countries. He is an adviser to the United Nations on issues related to managing electronic waste (E-waste) in developing countries with a particular focus on policy development and regulatory aspects. He is also researching issues associated with implementing 3R (Reduce, Reuse, Recycle) activities in developing countries primarily related to E-waste and plastic waste regarding policy aspects such as Extended Producer Responsibility (EPR). He is also a contributor to the United Nations publication GEO 6.
Prof. Nur Islami
Universitas Riau, Indonesia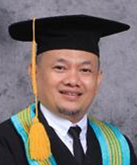 Biography: Nur Islami received his B.Sc. from Universitas Riau and his M.Eng from Institut Teknologi Bandung (ITB), Indonesia, and Ph.D. degrees from University of Malaya, Malaysia. He worked in Caltex Pacific Indonesia (an Oil Company) in 1997-2000. He joined Universitas Riau, Indonesia as Lecturer from 2000 until now. He was as Visiting Senior Lecturer in University of Malaya (70 QS World Ranking), Malaysia from 2006 to 2015. During this period (2006-2015) he also was an instructor and consultant for the environment and exploration company that was related to the geophysics. He received the Professor since 2020 in the field of Geophysics from Universitas Riau, Indonesia. Now, Prof Nur Islami, Ph.D is the Vice President of Physics Society of Indonesia Riau. He is a reviewer in several Scopus-Indexed Journals and also associate editor of Arabian Journal of Geoscience. His research is correlated with the geophysical method for the environment and earth resources exploration. Prof Nur Islami has many publications in the reputed Scopus-indexed journals.